Global Service Provided By Exceptional Dentists
At JP Dental Office, here, in what is known as molar city and the Dental Capital of the world, We help people get the dental care they need. We make it affordable and easy. Our team of dentists in Los Algodones have been taking care of folks from America and Canada for years. Our extensive experience, high quality materials, plus a full service certified lab provide for an extraordinary level of Dental Care and Treatment. Which is why we guarantee your satisfaction.
JP Dental Office- Top Rated Dental Clinic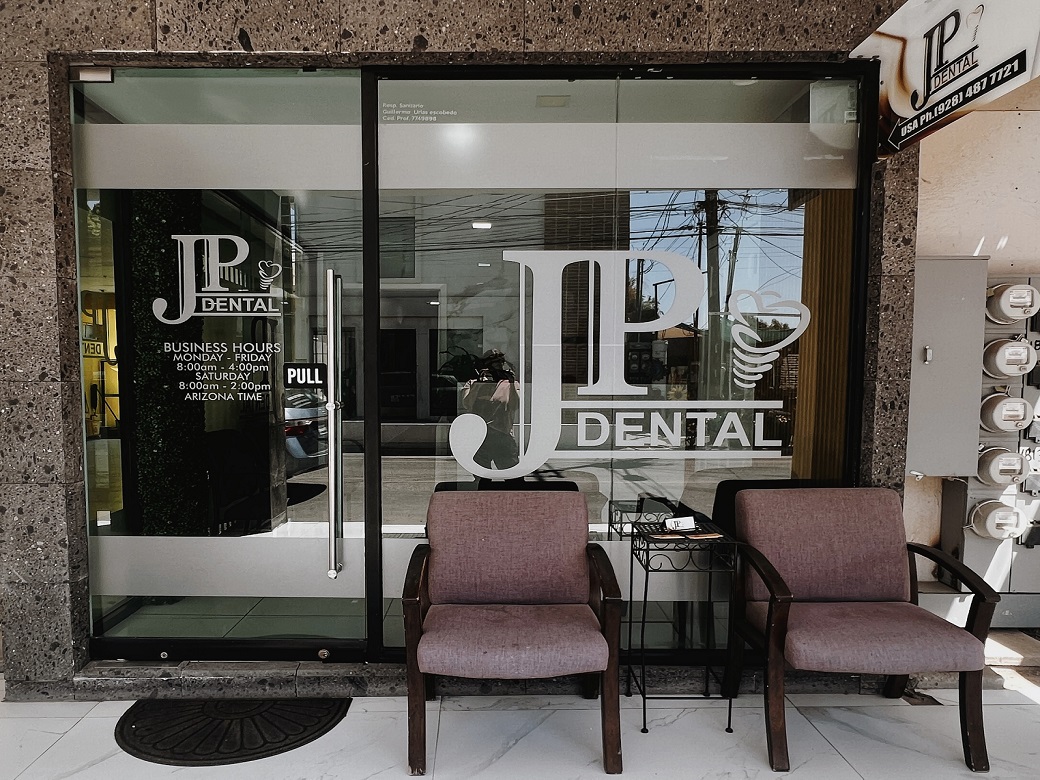 ---
TESTIMONIALS
Satisfied Client Stories
"
" I want to say thank you for the amazing dental care I received. I spent a lot of time and money on my dental work in Los Angeles, but to be honest, I just wasn't happy with the results and needed more work. I was really unsure about getting dental treatment somewhere else but finally decided on Los Algodones. When I visited your clinic you made me feel really welcomed and comfortable from the start. Your Dentists were so kind and took the time to explain all my options. I can be a little high maintenance but having all the information relieves my stress. Dr. Urias was so patient with me. He answered all my questions. The work he did on my teeth has made a huge difference in my health and confidence. I'm always smiling now. I'm so grateful for your teams skill and professionalism. But what impacted me the most, was the kindness, it made my experience so much better. You have an amazing dental practice, and I'll happily tell others about JP Dental. Thanks for giving me the best dental care and bringing my smile back. I'm really so lucky to have found such a caring clinic."
---
- Linda Johnson, CA
" After much thought, I decided on dental tourism because of the cost in my city. I was very aprehensive at first, but I must say, this was the best dental experience I've ever had! Dr. Guillermo did my implants surgery without any problems afterward. My final visit for my permanent teeth was the best. It was a perfect fit and I couldnt stop smiling. The staff is super friendly and accommodating; they're the best! I'd recommend JP Dental to anyone who needs implants or any dental work for that matter. Thanks to this Clinic, I have my smile and self-esteem back. What a difference it makes in my life. The whole staff is amazing. I can't even begin to express how satisfied I am with their service, skills, and expertise. Their dentistry is a work of art, something I've never experienced anywhere else. The whole dental team takes pride in what they do, and they aimed for excellence and my satisfaction. I'm so glad I found them. They changed my life."
---
- Michael Smith, NV
" I was unsure about dental treatment in Mexico. I spent lots of time researching and visiting clinics before I made my choice. I finally decided on JP Dental which gave me personalized attention and seemed to care about me right from the start. Now, that I'm finished with my treatment, I want to give an honest review of JP Dental and Dr. Urias in Los Algodones. Dr. Urias listened to all my concerns and answered all my questions thoroughly. What's great is that they didn't try to upsell me on a treatment plan. They made all my options clear with the advantages and disadvantages. We worked together to figure out the right plan for me. Other clinics I talked to seemed pushy. At JP Dental there was no pressure. Here's what I really liked, the actual cost ended up being less than what I was originally quoted. They also accepted payments as my worked progressed, so I didn't have to carry a alot of cash. The equipment at JP Dental was modern, state of the art just like a U.S. dental office. Getting implants was a big deal for me, but thanks to JP Dentals wonderful treatment, my anxiety and fears melted away. They treated me like family."
---
- Olivia Richards, AZ
---
Extensive Resources and Commitment
Our bilingual dental practice is the right choice for patients who require comprehensive dental treatment. JP Dental offers collaborative multi-specialty care under one roof. It is a combination of quality care and convenience, unmatched in Los Algodones.
You will always be treated with courteous respectful care.
Your satisfaction and comfort are our priority.
Only high quality materials are used to exceed your expectations.
Our Dentists & Specialists are board certified for your reassurance.
LEARN MORE
ARE YOU LOOKING FOR
The Best Experienced Dentists In Algodones?
Schedule a free examination right now
"LIFE is short, SMILE while your still have TEETH, if not, CALL US."
---
- DENTIST
(Dental Philosopher)